GranCare is an initiative that connects the senior citizens seeking helpers for non- medical activities with the students who are looking for a part-time job.

Role
Since this is a
self-initiated project
I was responsible for the
end- end research and design process
- conducting user needs assessment, designing the information architecture and user task flows, visual design, and conducting user testing.
Project Type, Duration
Individual, 6 weeks
Tools Used
Notion, Adobe Illustrator, Adobe XD, Photoshop
Nowadays I am hearing lots of stories from my friends about how their parents are finding it difficult to get a helper for their non-medical activities like cooking, cleaning, etc.
There is a lack of social networking solutions exclusively for this category of people to find a suitable caregiver for non-medical help. 
I also read about the " speaking exchange" program that connects the retirees in the US with kids who are learning English in Brazil. I wanted to create a similar solution for elderly people to find reliable non-medical care.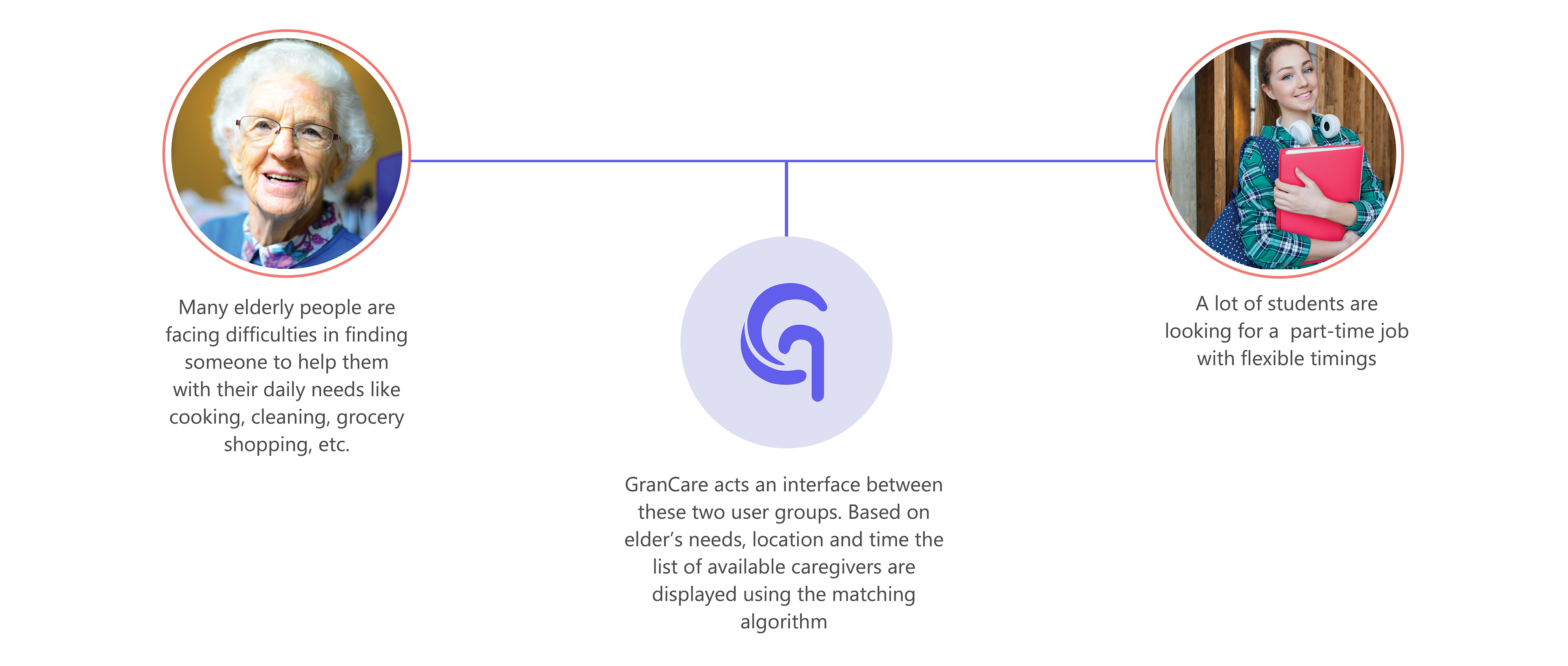 Before diving deep into the design process I decided to understand the market and the needs and pain points of the target users. Below is the slideshow of my entire research process
Storyboard
Based on the results of the formative research the storyboarding sketches were created to establish the user journey.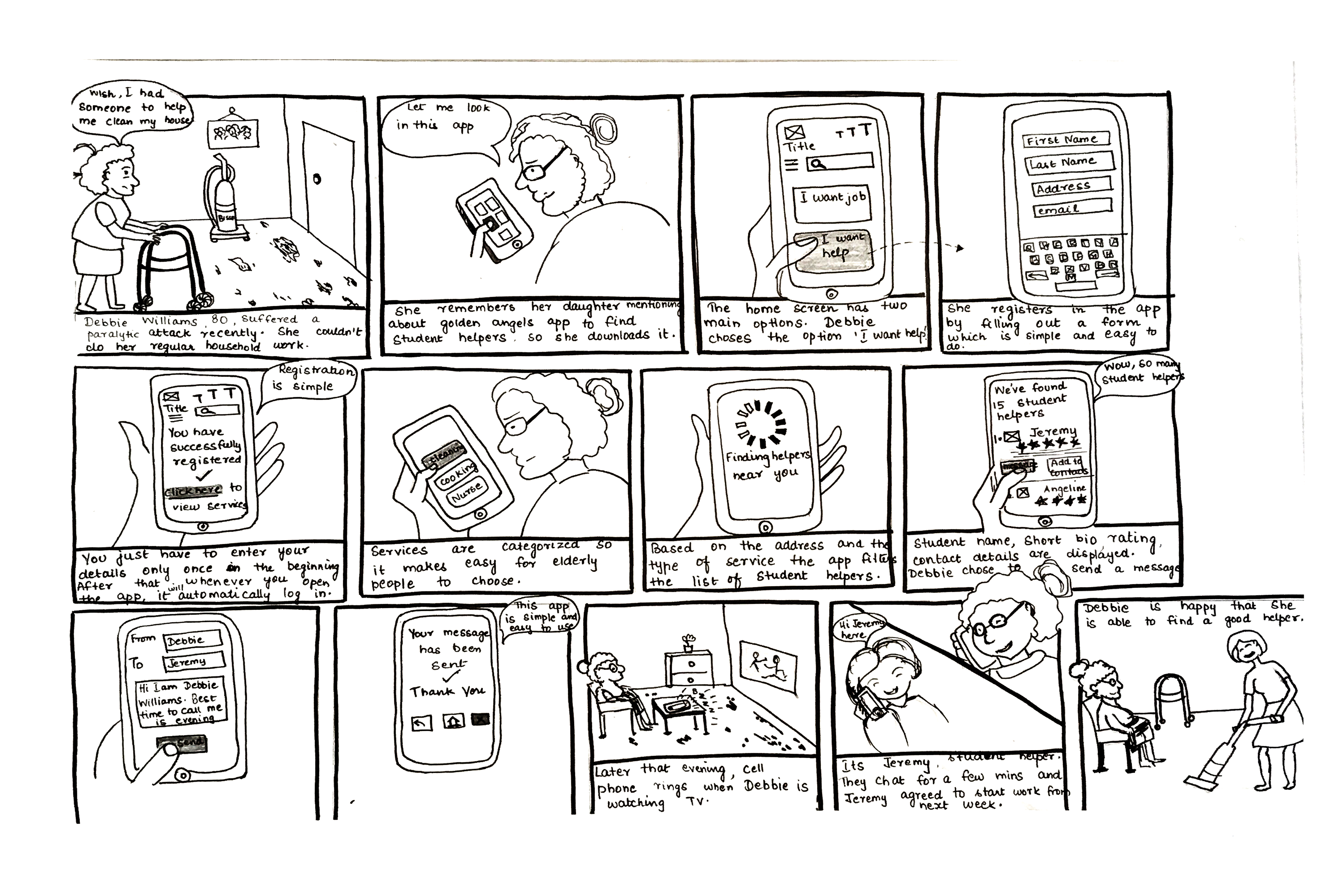 Personas
Based on the research and storyboard I established 3 key people involved in the app experience. This exercise helped me to check how each category of the target users will react to the design solution.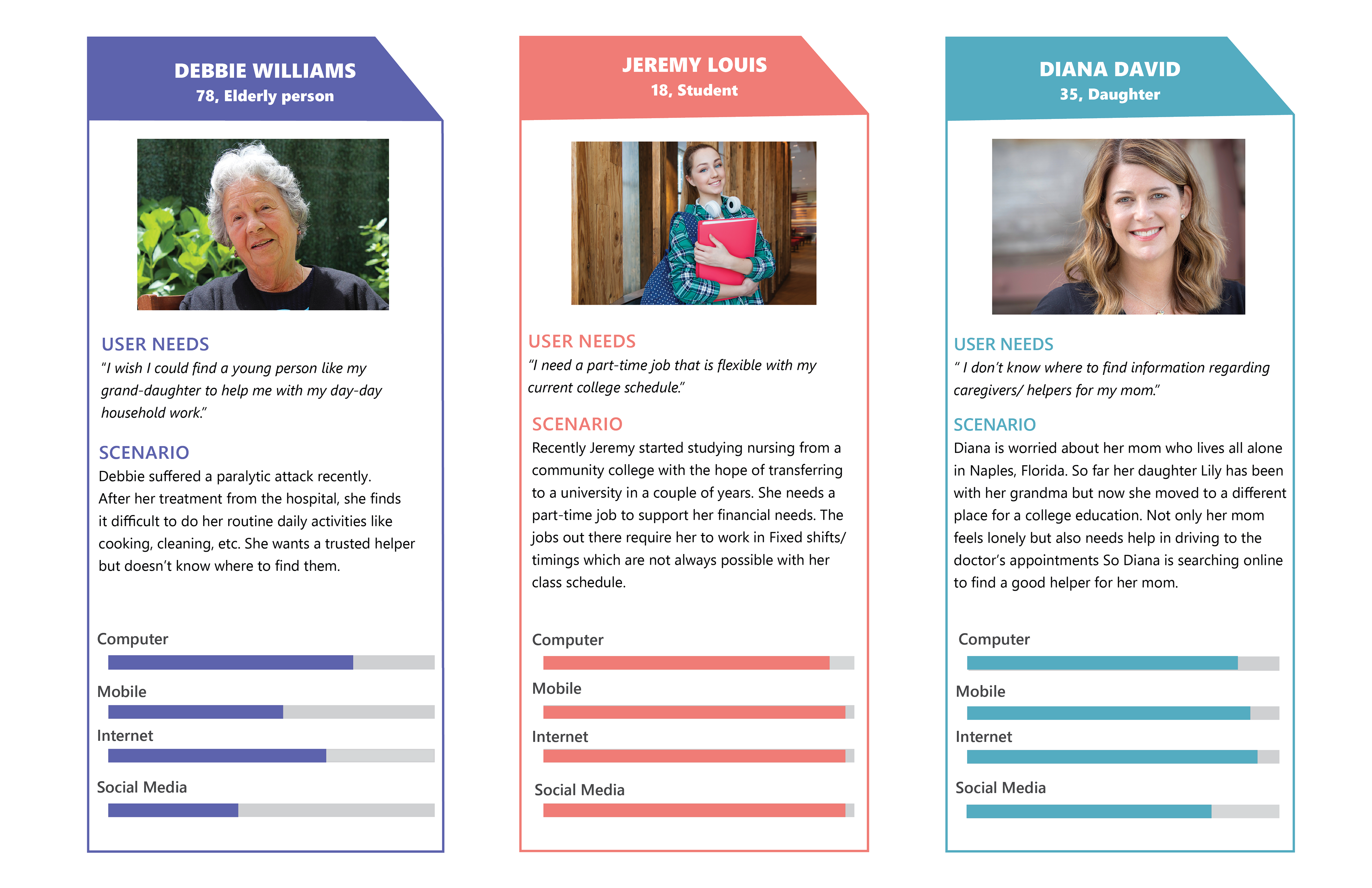 User Flow
Defining the user journey for both the elder people and the students helped identify all the key screens and actions with the product. 

Taking the "Mobile First" approach
Though this app is intended for use in tablets/iPad it is better to start the design with the mobile and then expand its features for
bigger screens.
Paper Prototyping
Quick prototypes that support the task flow of elderly people were created to get early feedback on the concept of the app.
​​​​​​​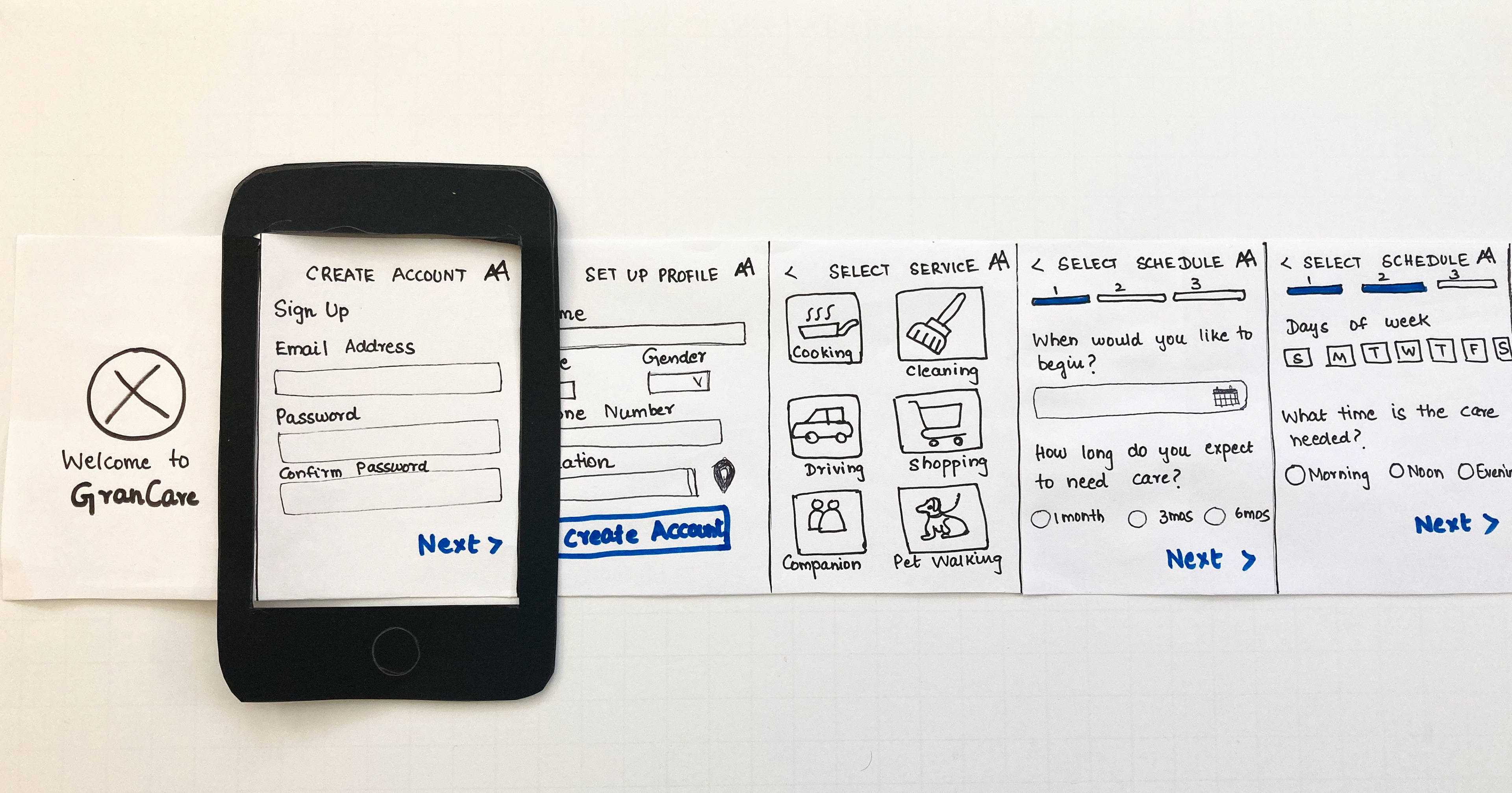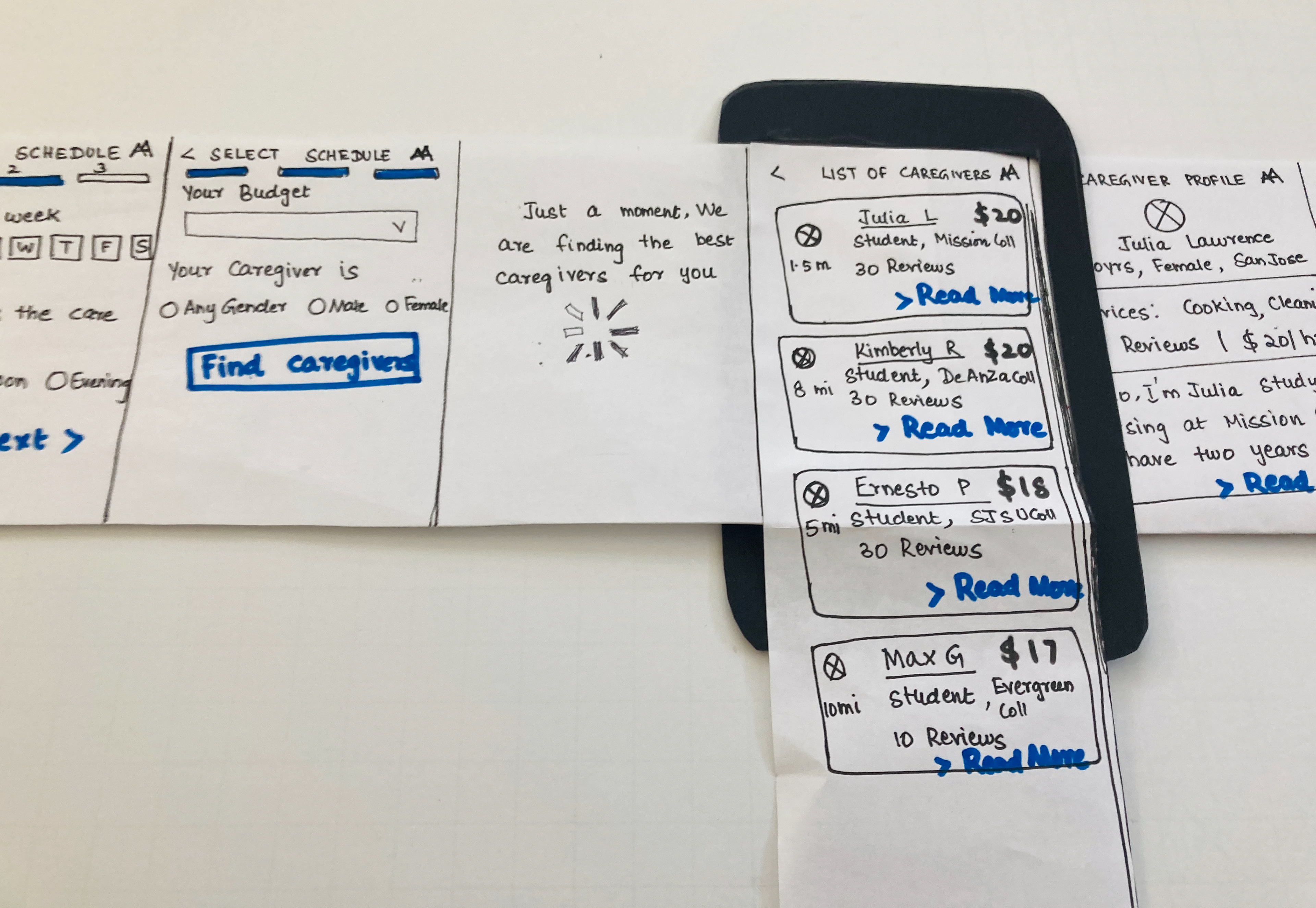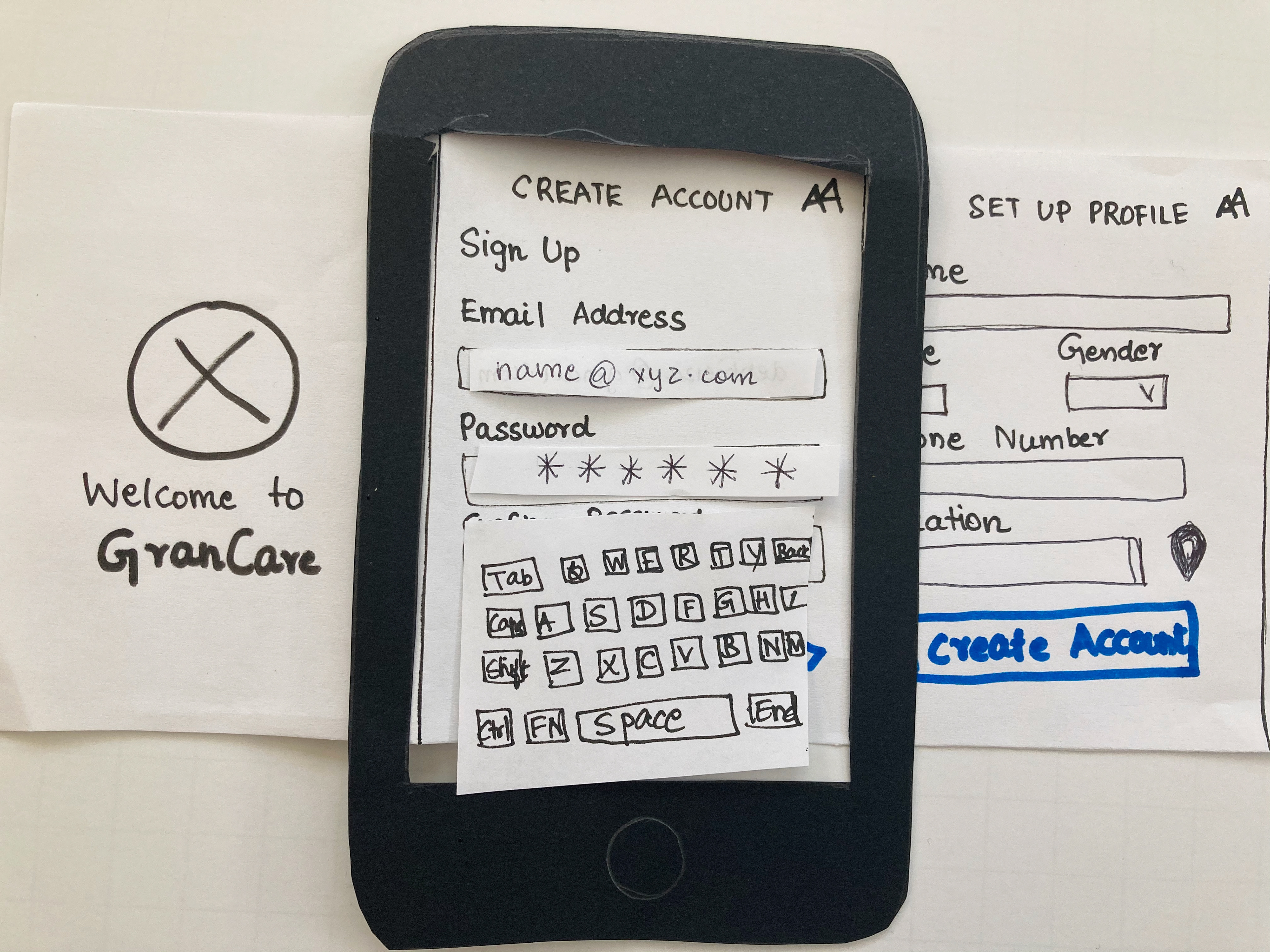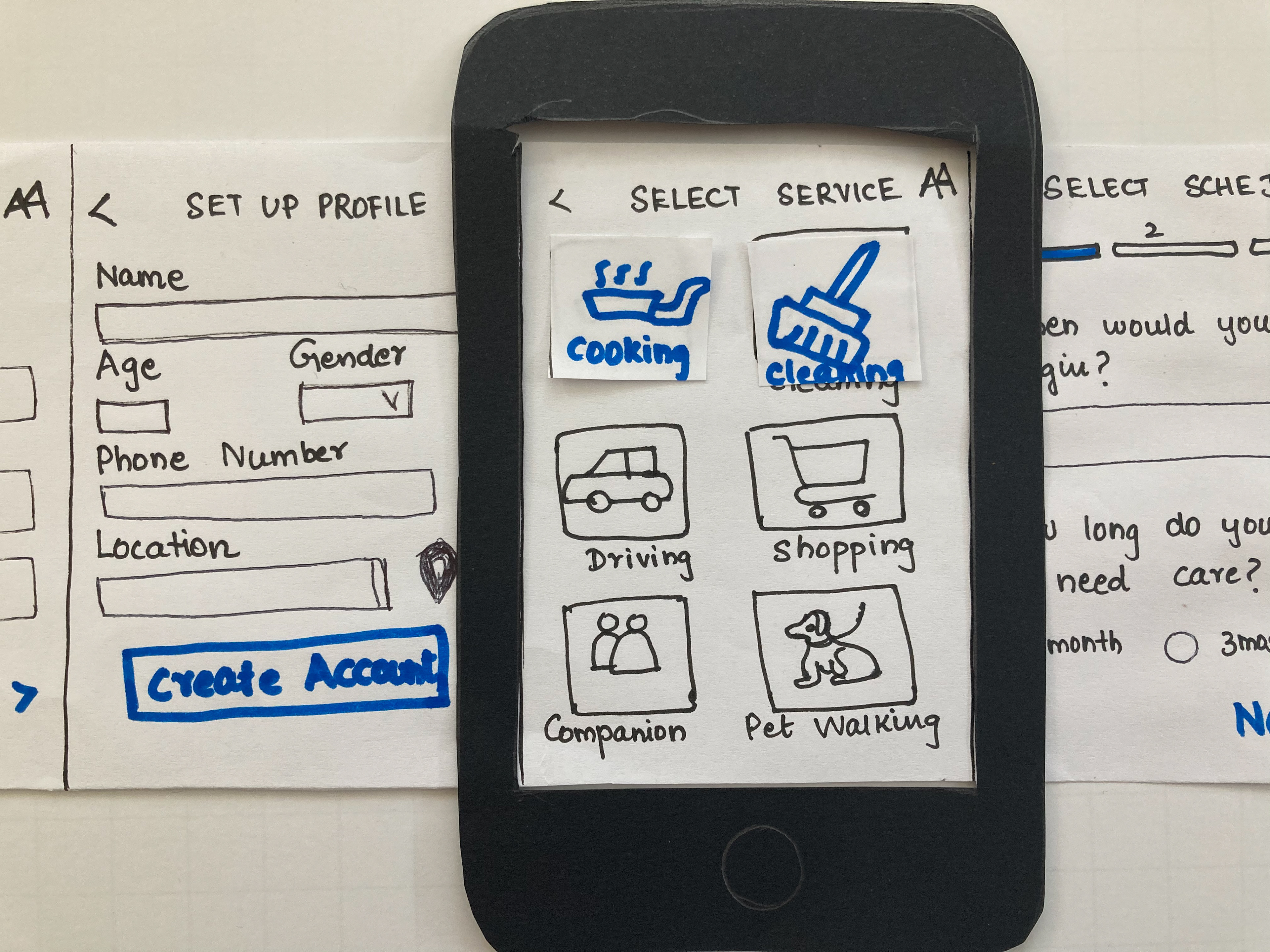 User Testing 
Due to the pandemic I was not able to test the prototype with the elderly people. An unmoderated user testing was conducted with three users between the age of 30 -40 years.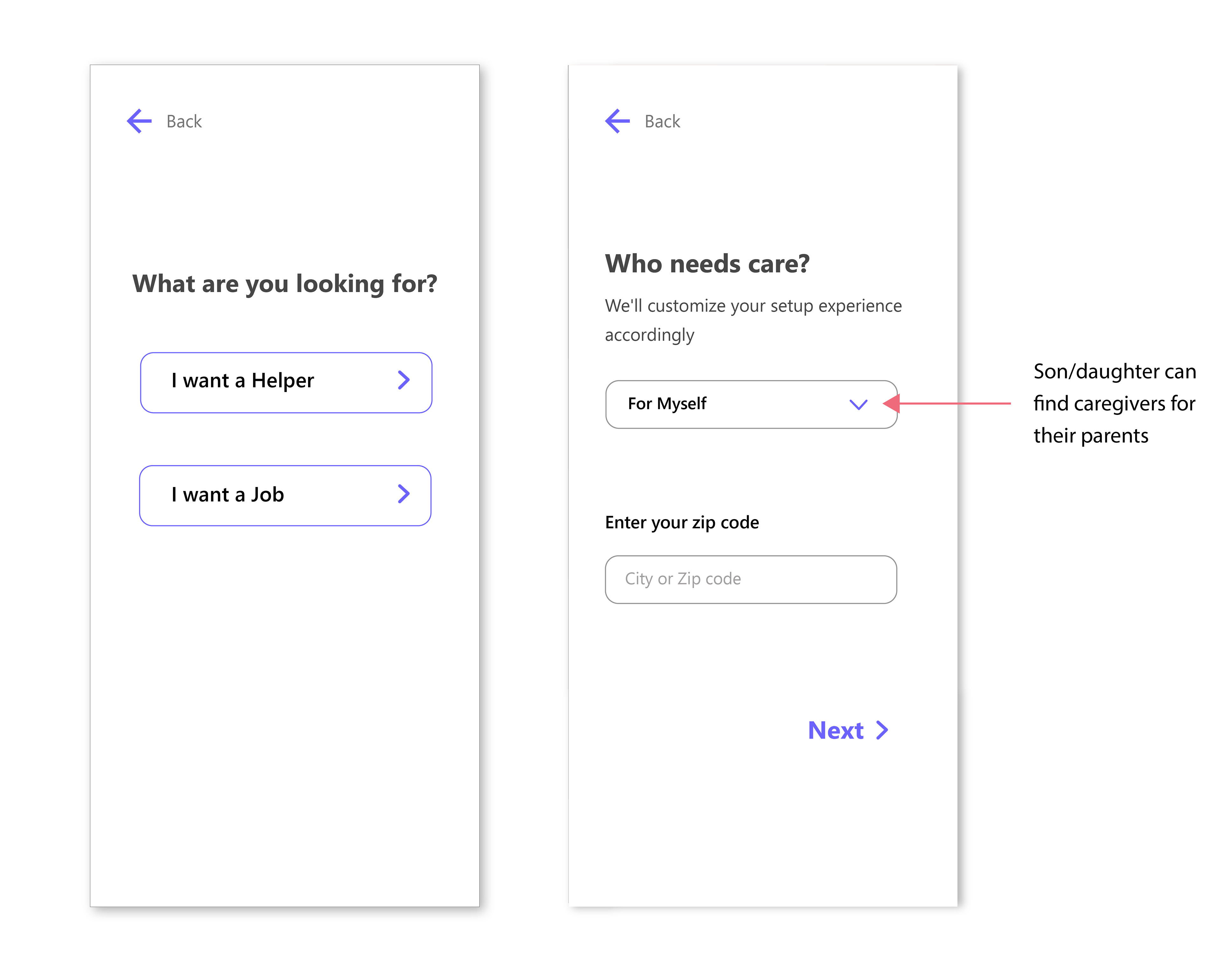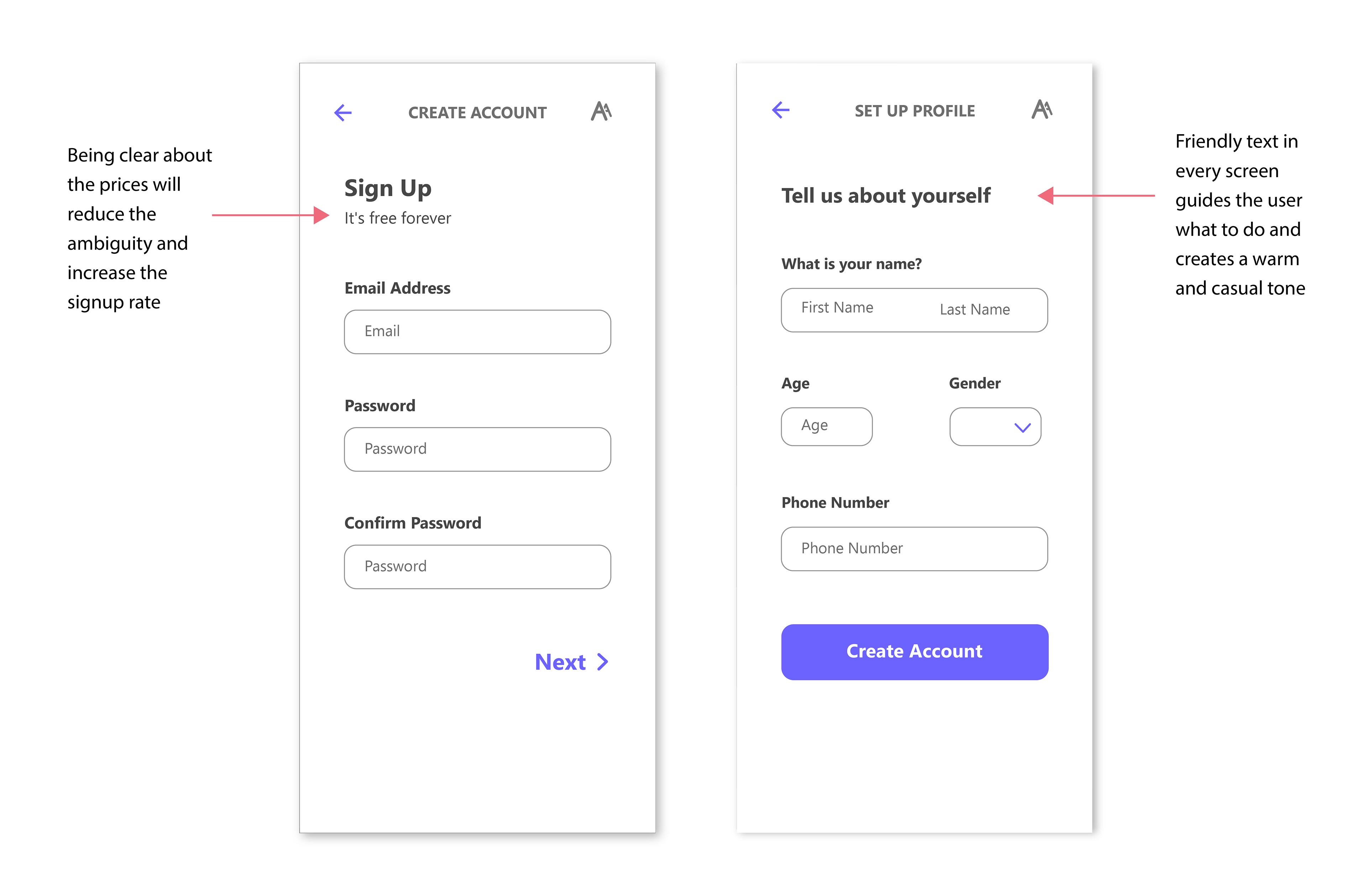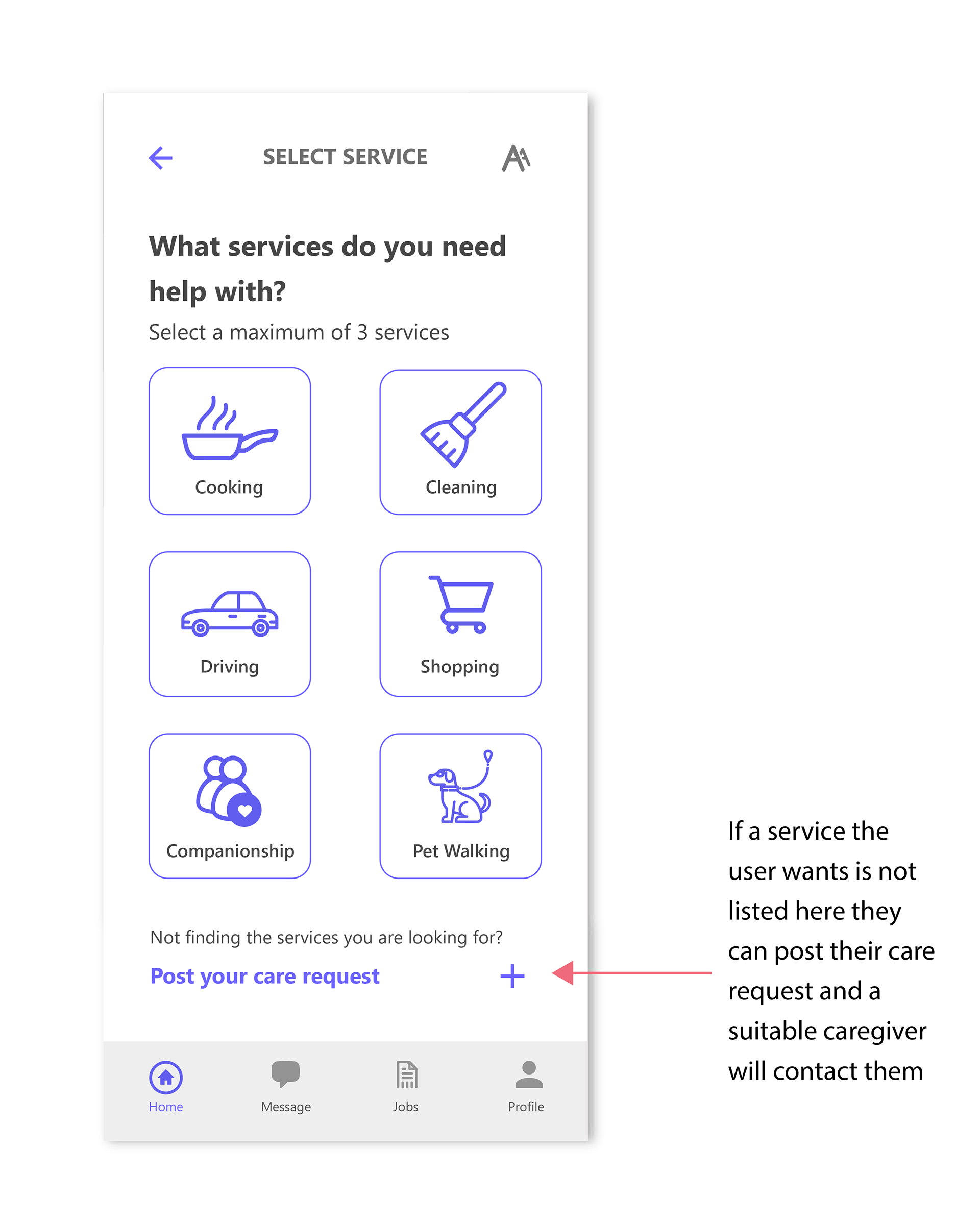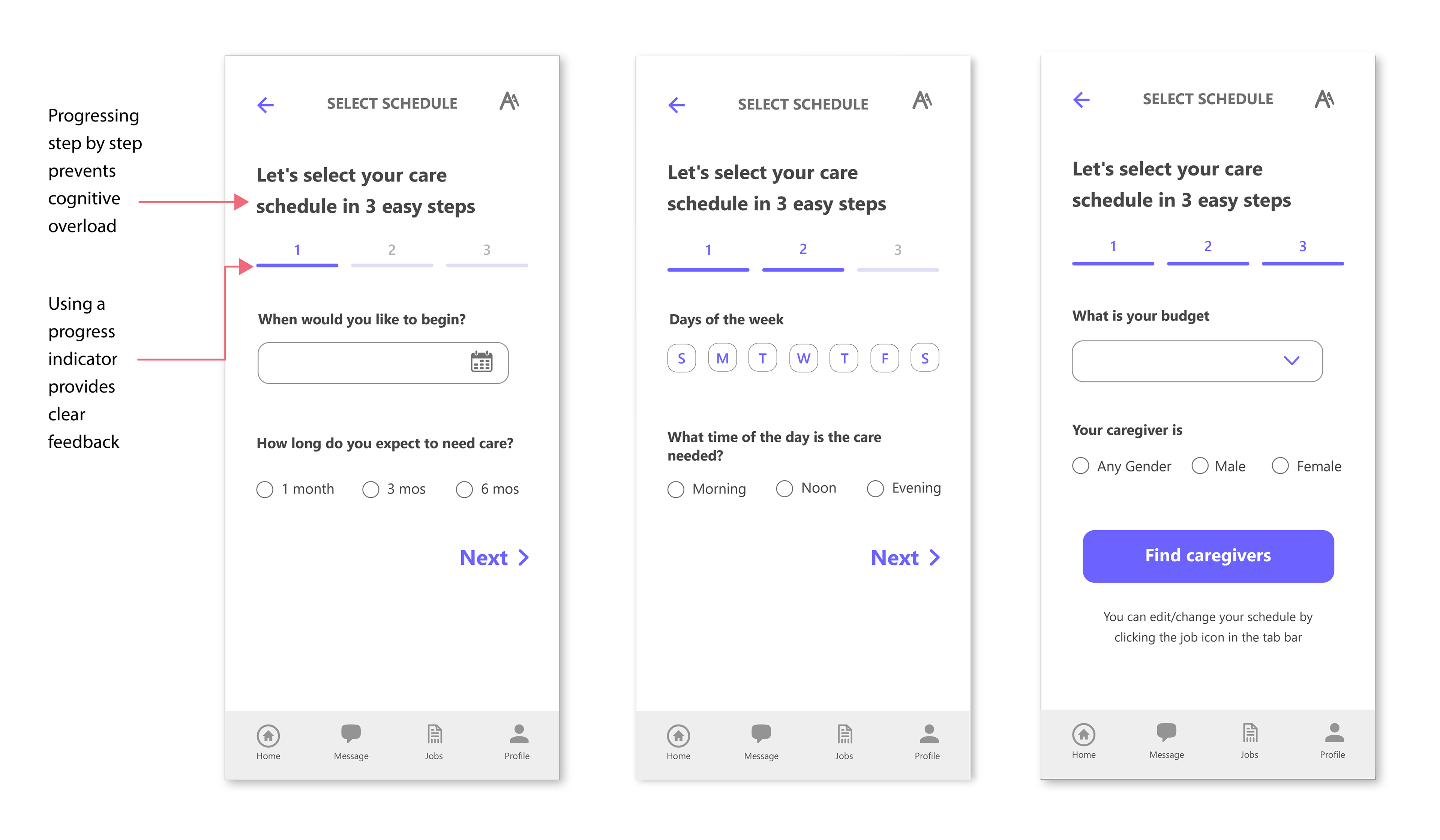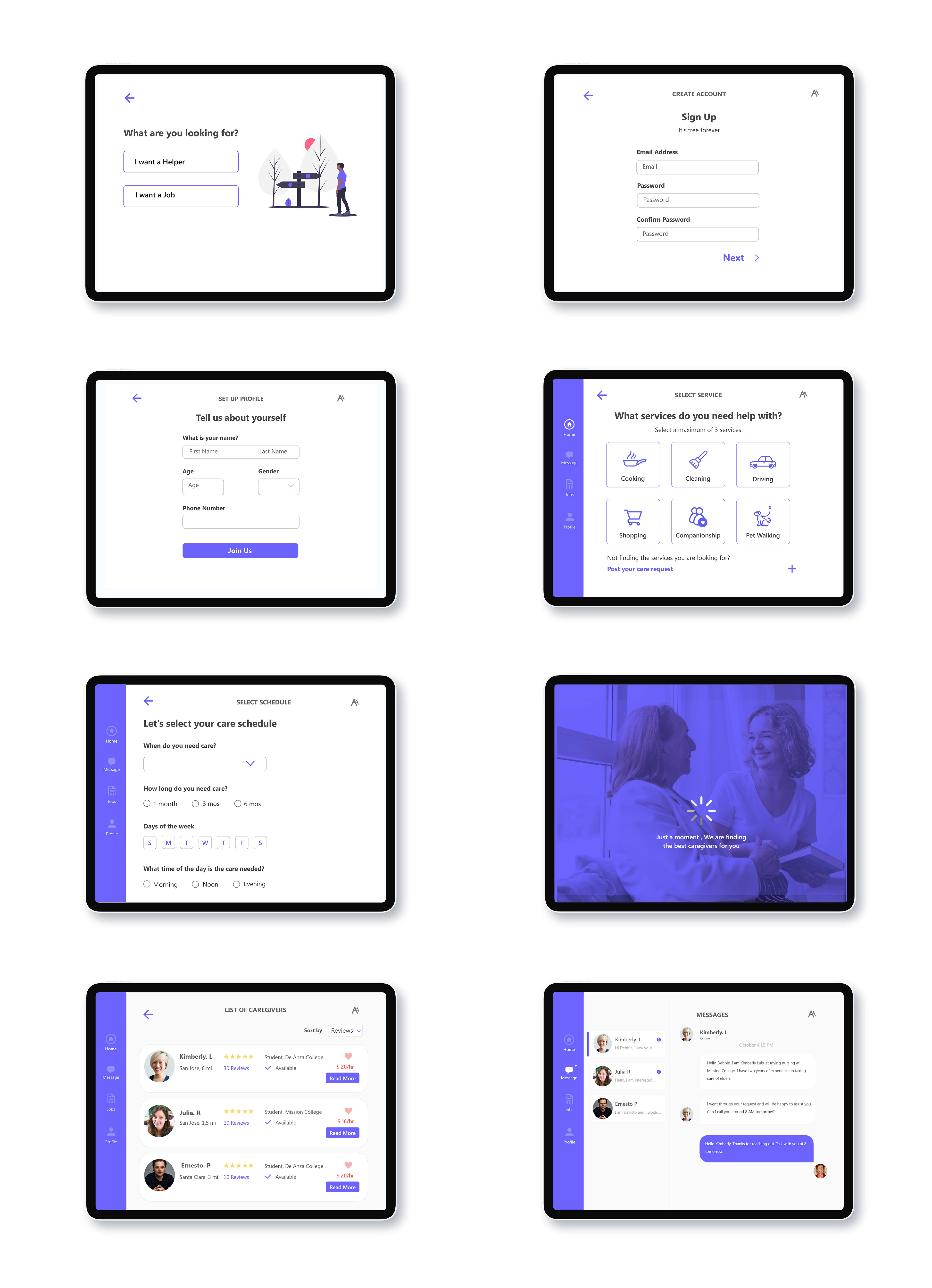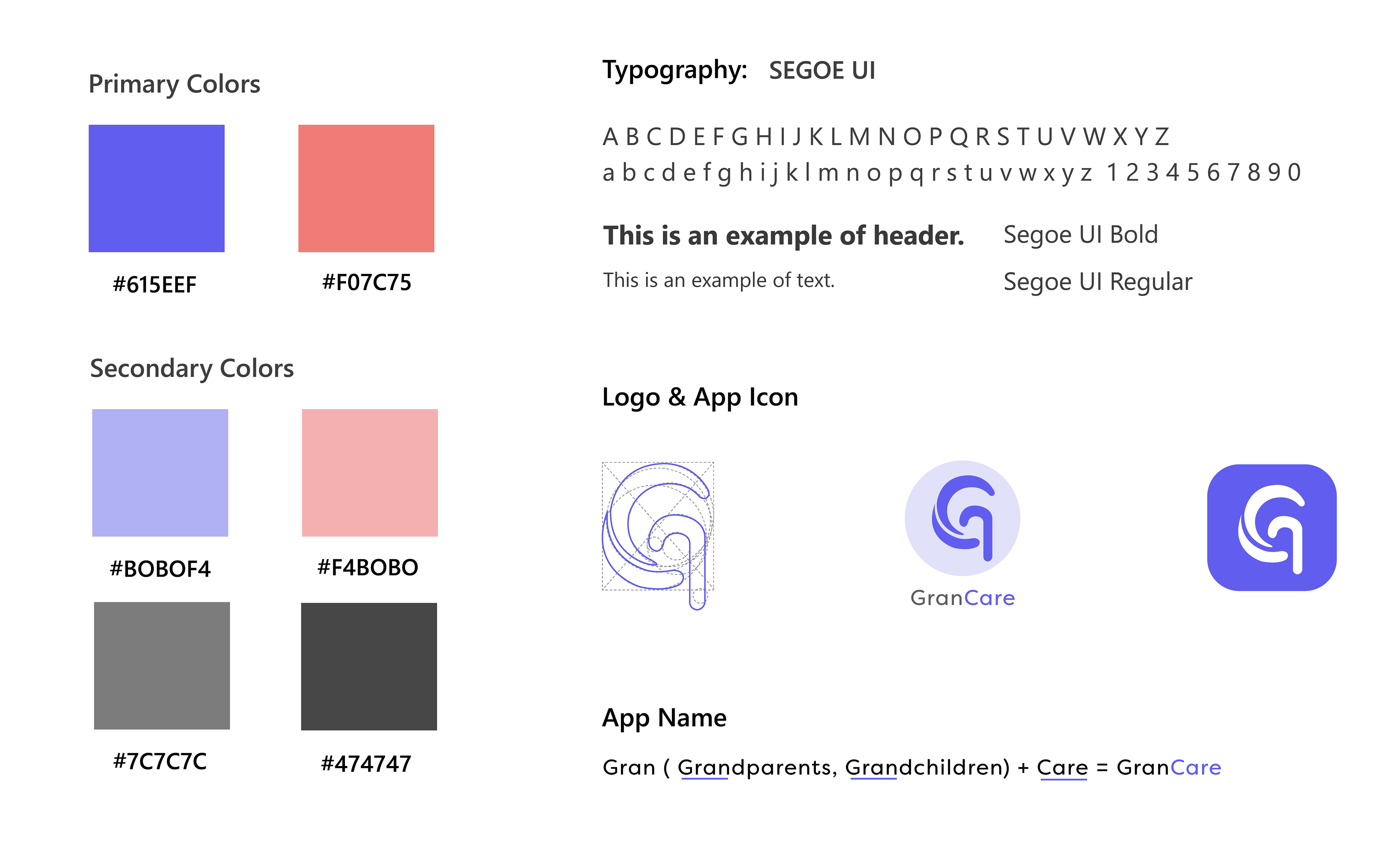 Next Steps
Develop user flow for students to find part-time job
Develop business plan and model 

Learning Outcome
This project taught me a valuable lesson - to prioritize the user's needs over the design and technology aspects. There are lots of apps in the market for the users to find services but very few of them are specifically designed for elderly people. Designing a product for this niche market was challenging but with research and a comprehensive understanding of their needs and concerns, it became a satisfying and memorable experience.