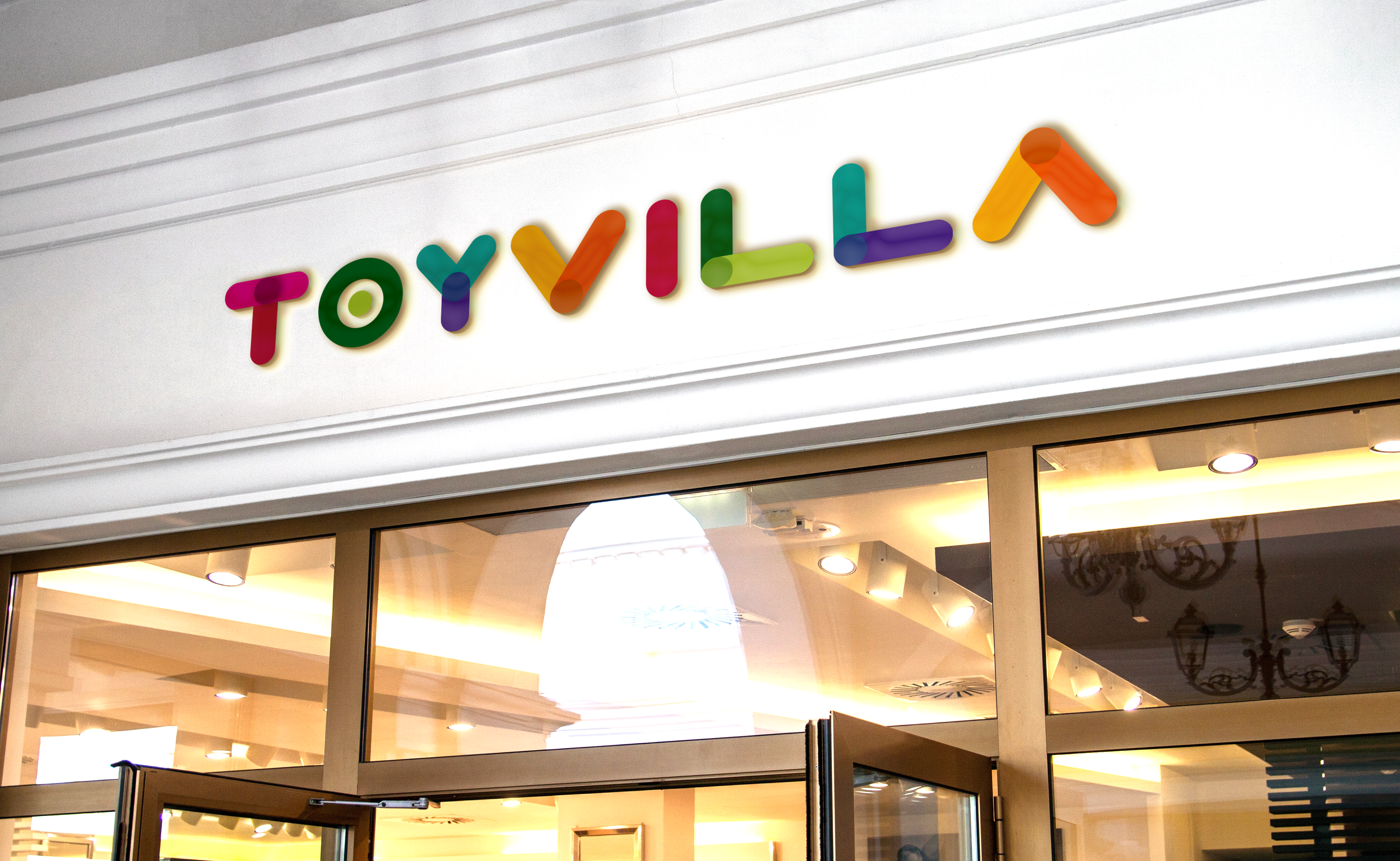 Toyvilla is a co

mmunity-based toy library that lends out toys, puzzles, games for kids. The goal was to design a logo and identity that reflects the fun and playful tone of the brand as well as communicate that it is a place for kids to play. This identity was then extended to create brand assets like business cards, library cards, website landing pages and signage.


Project Type
Individual, Self - Directed
Roles & Responsibilities
Brand Identity & Research
Tools
Adobe Illustrator, Adobe Photoshop

Primary Messaging
The design should embody what the company Toyvilla stands for -
community building and improving kid's development through play
. The main goal was to design a concept that conveys this message effectively. The logo should appeal to kids of all groups as well as their parents. The logo must become synonymous with the company's name and philosophy.
Target Audience
Bay area parents and kids


On
ce the primary messaging is defined the next step was to dive deep into the research. Studying other successful kids logos and talking to the parents I understood that:
1.  Kids usually get stimulated by bright colors
2. Recognizable structures support memory development
3. Parents prefer simple, clean, and professional-looking logos
4. A fun, friendly and engaging logo will be effective for communicating with kids
Brainstorm and Ideate
A brainstorming matrix was created with six main words representing the core value of the brand.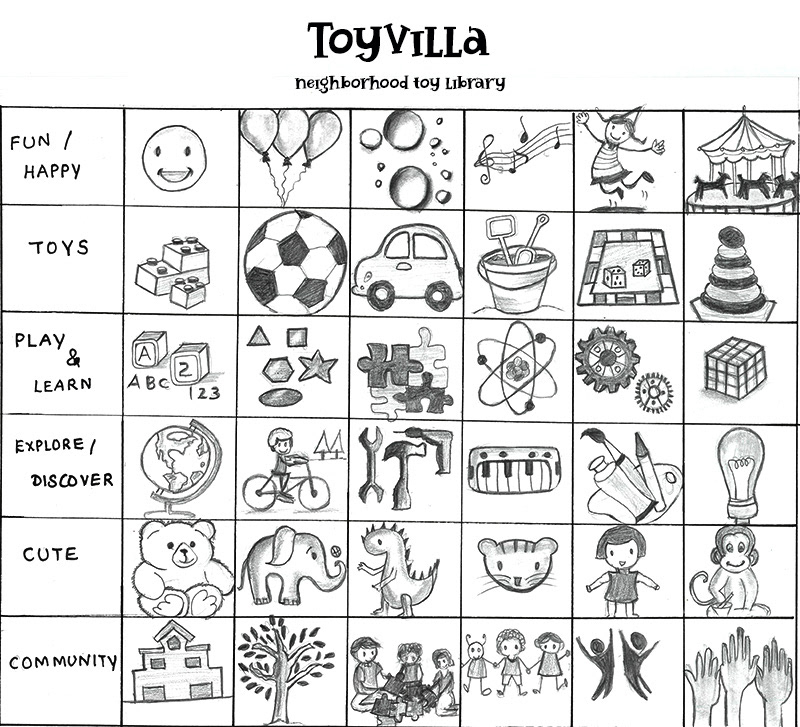 At this point, I was thinking of creating a unique typeface with a simple object that is used by toddlers to older kids. The chosen object has to grow with age and creativity. After researching various toys like blocks, legos, tiles, Chennile stems I finally got the idea of using
popsicle sticks
.

The method of creating letters by joining two popsicle sticks emphasizes the importance of
connection
and
building new relationships and skills
which captures the essence of Toyvilla.


Visual elements
The visual elements are chosen based on the above concept. In addition to the rounded rectangle (popsicle shape), a circular shape is included to make the identity versatile. Together these three elements represent a sense of simplicity, openness, optimism, and harmony
Color palette
The vibrant and energetic color palette that appeals to the young kids is chosen. These mixed colors also represent the diverse cultural background of the Bay Area and communicate the message this is a place for everyone to learn and grow. The various groups of color are used to represent the different age groups for easy identification of toys.

4. DESIGN SOLUTION
​​​​​​​
ToyVilla Typeface
Letters are created with the above visual elements.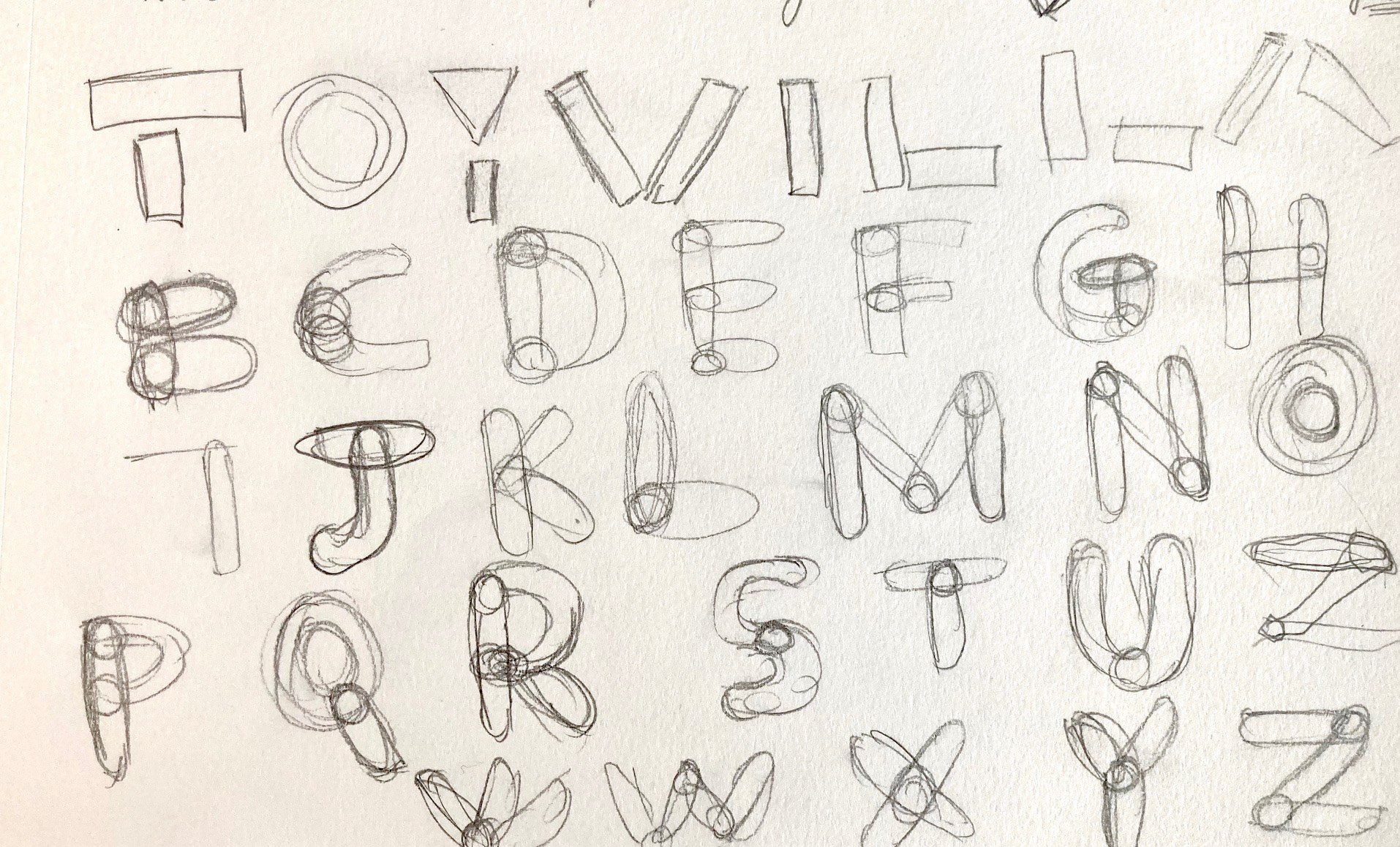 Montserrat is a geometric typeface with large x height that makes it friendly and creates a feeling of trust.
Wayfinding and Icons
The visual elements made it easy to translate into other brand assets such as wayfinding and icons.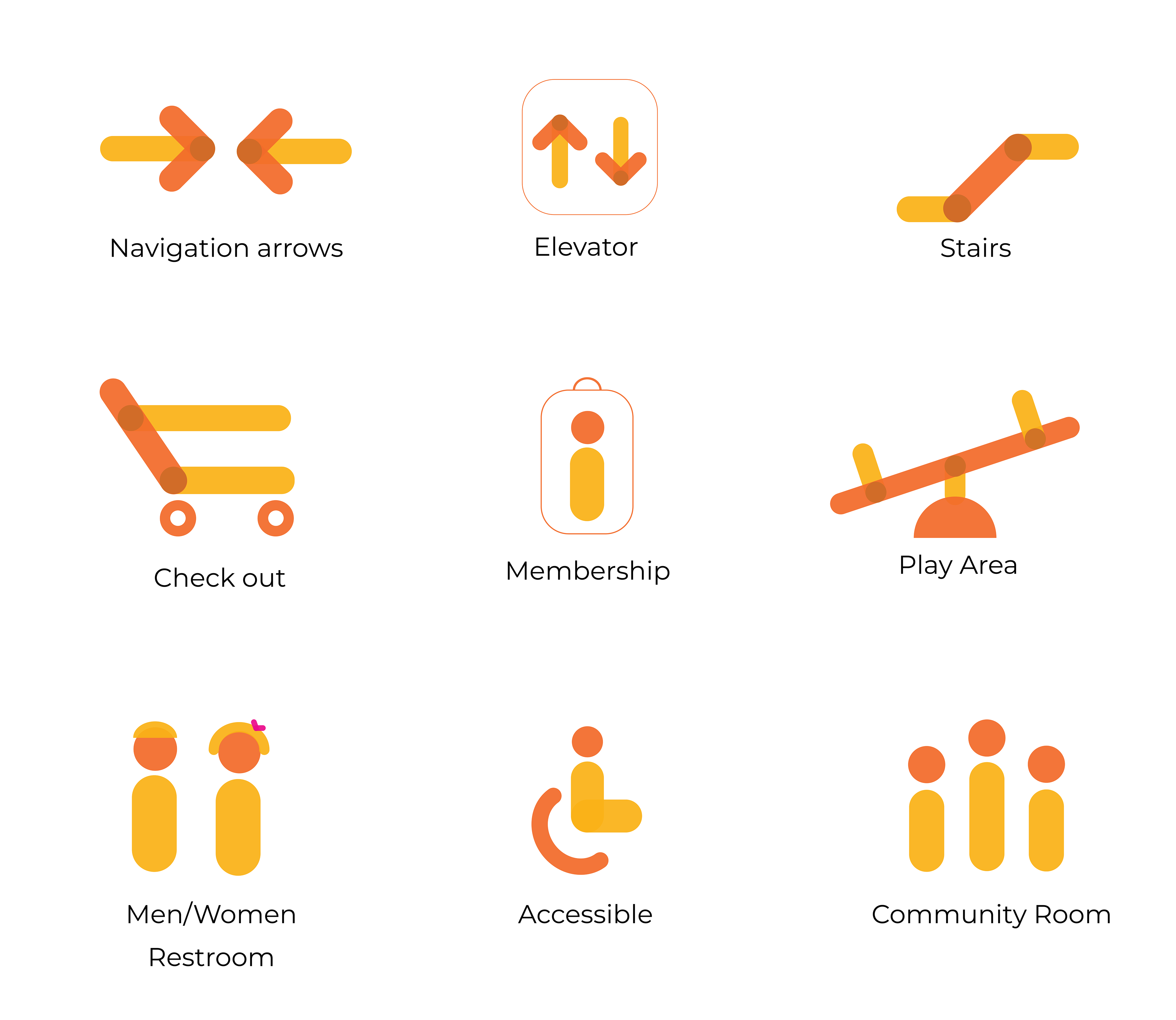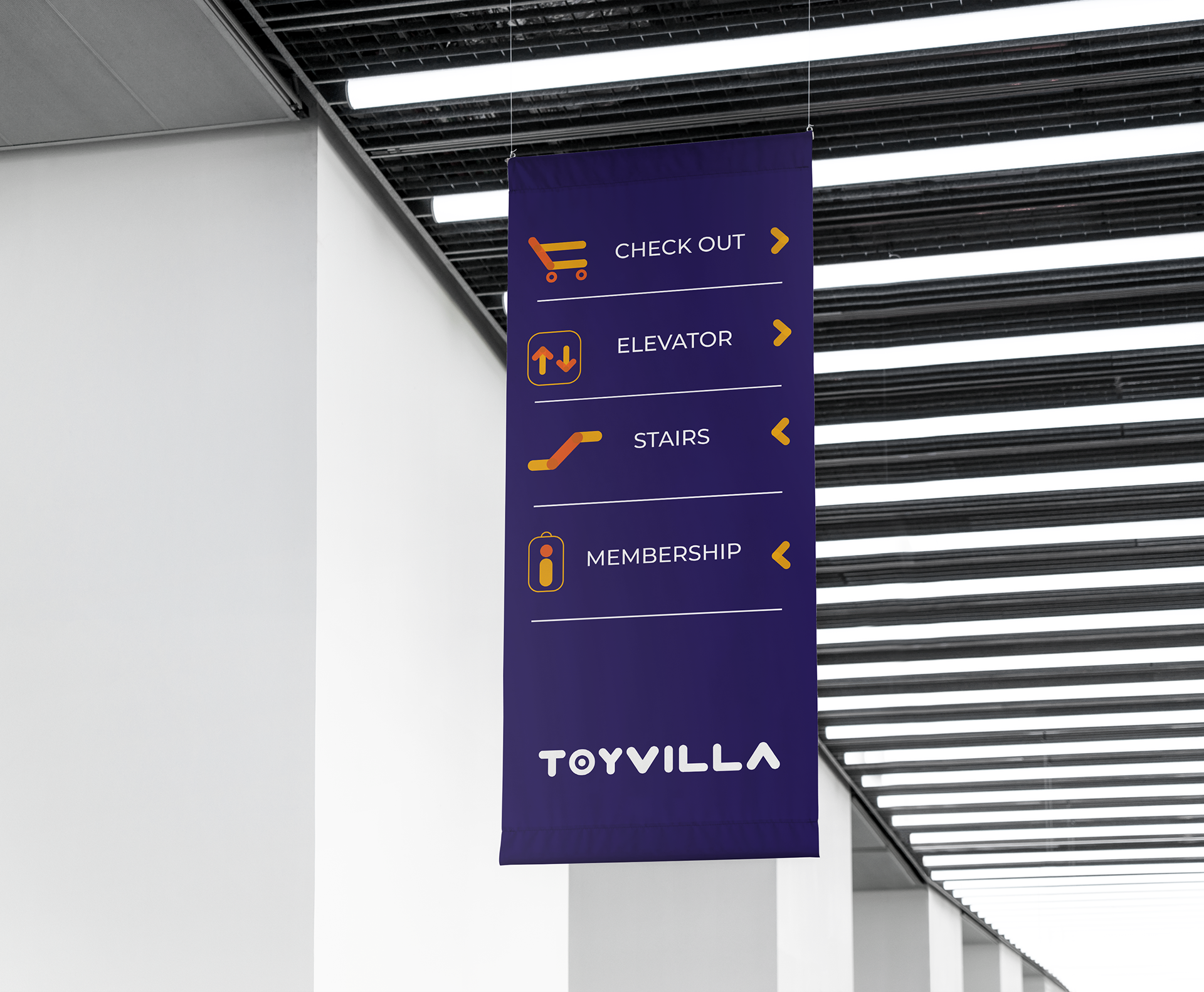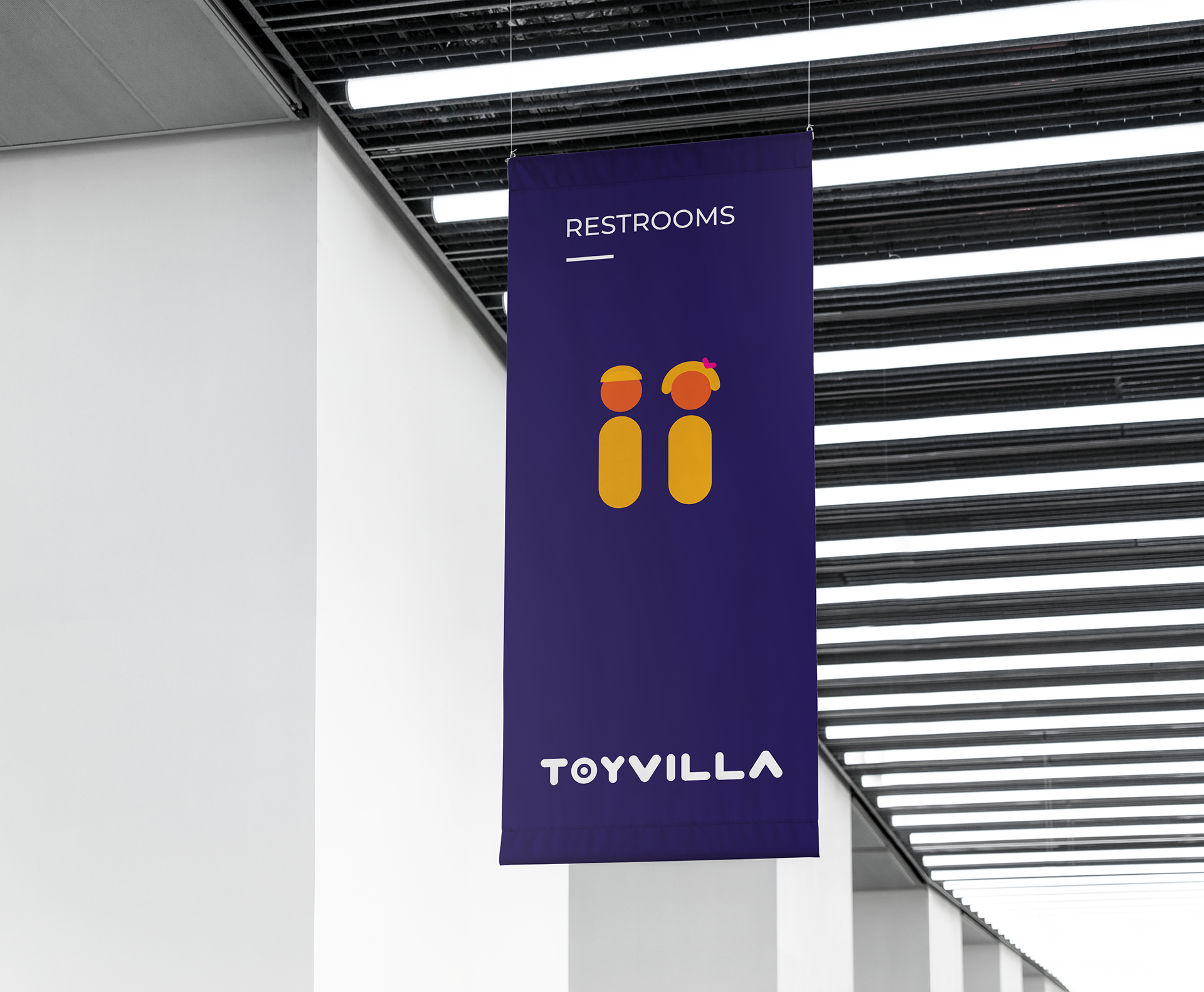 Pattern Design
In order to make the visual messaging unique and effective, abstract patterns were created using the two basic shapes of rounded rectangle and circle. These fun and playful patterns were used as the building blocks for creating all the brand assets.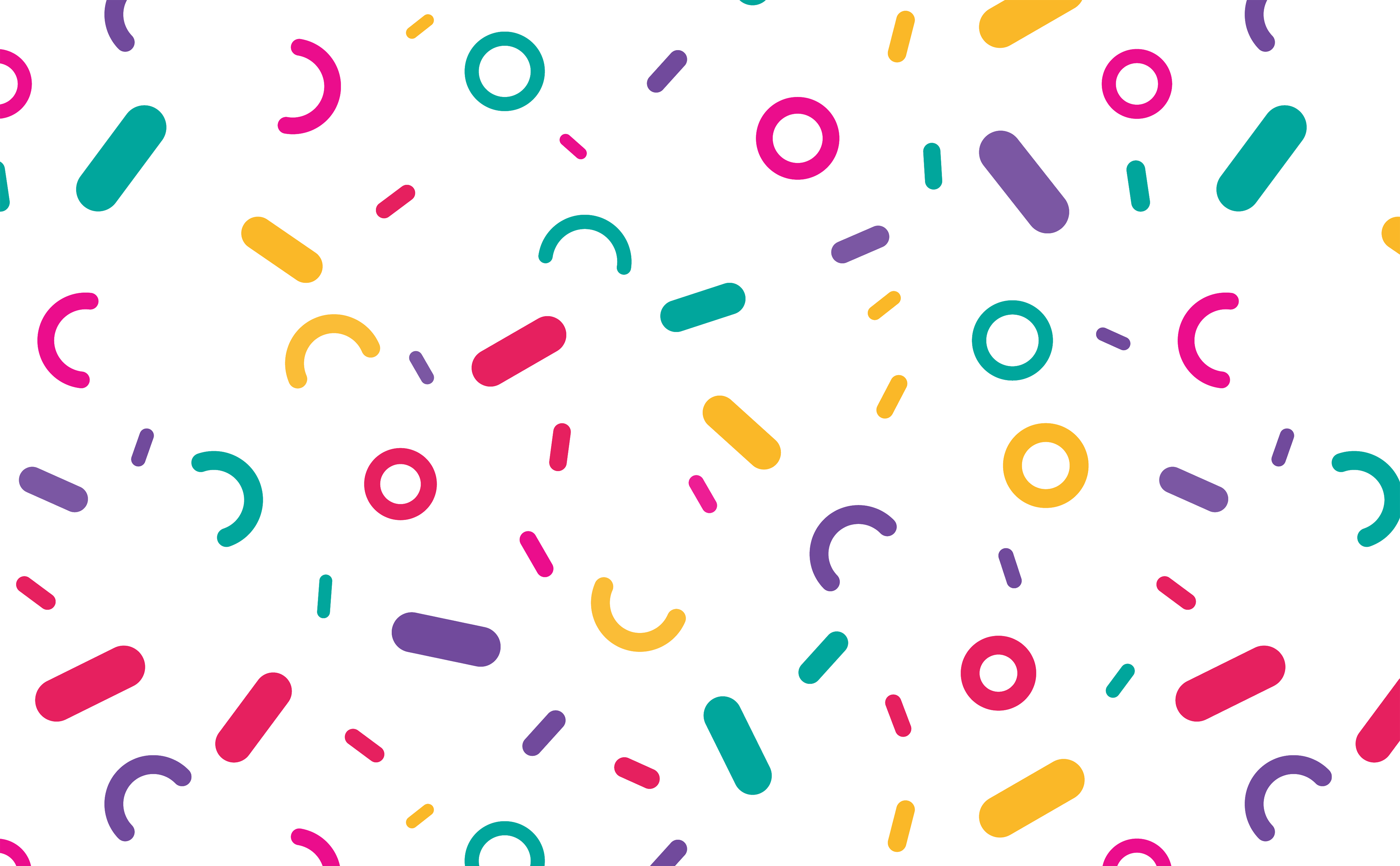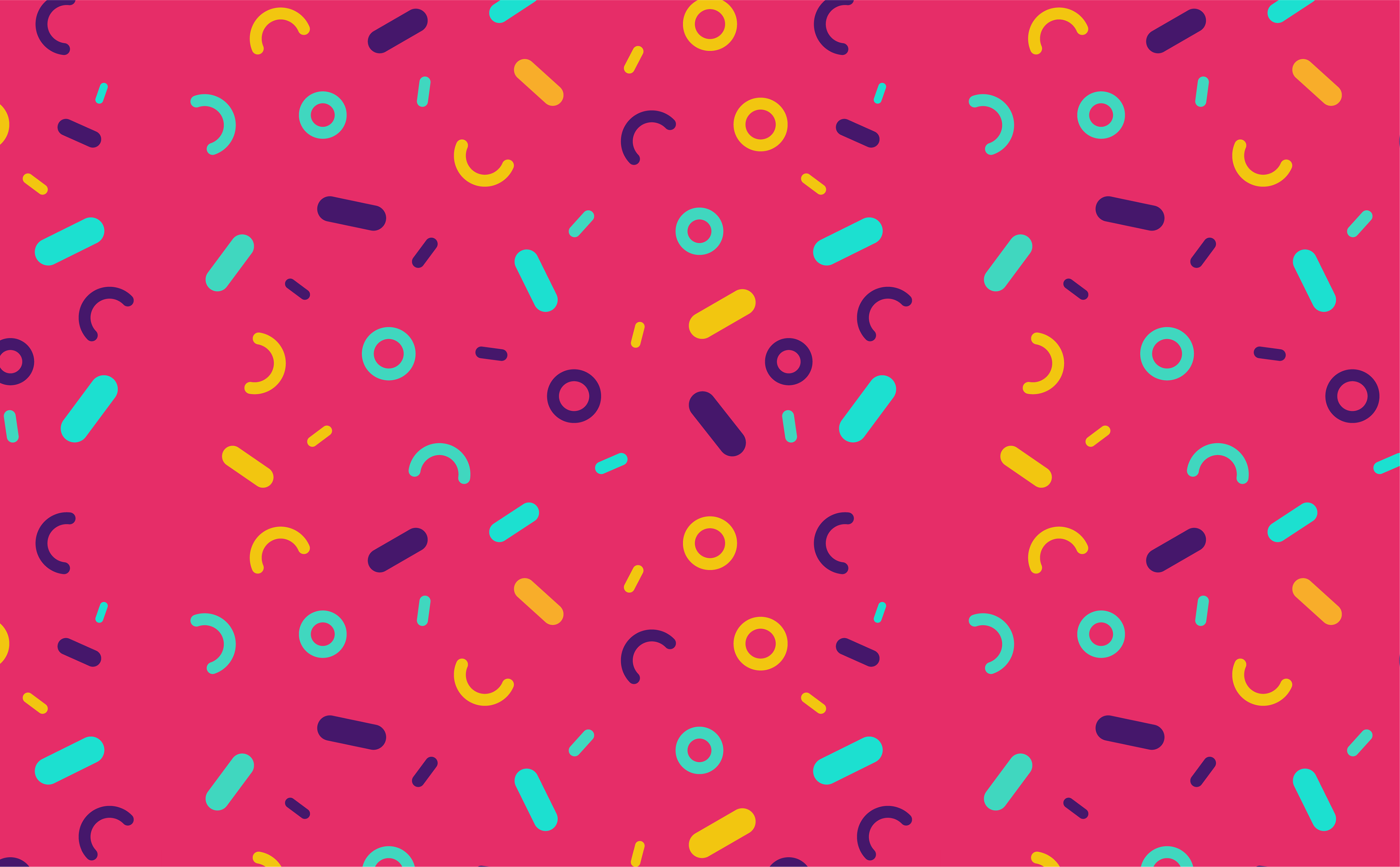 5. BRAND IDENTITY IMPLEMENTATION
Business Card Front & Back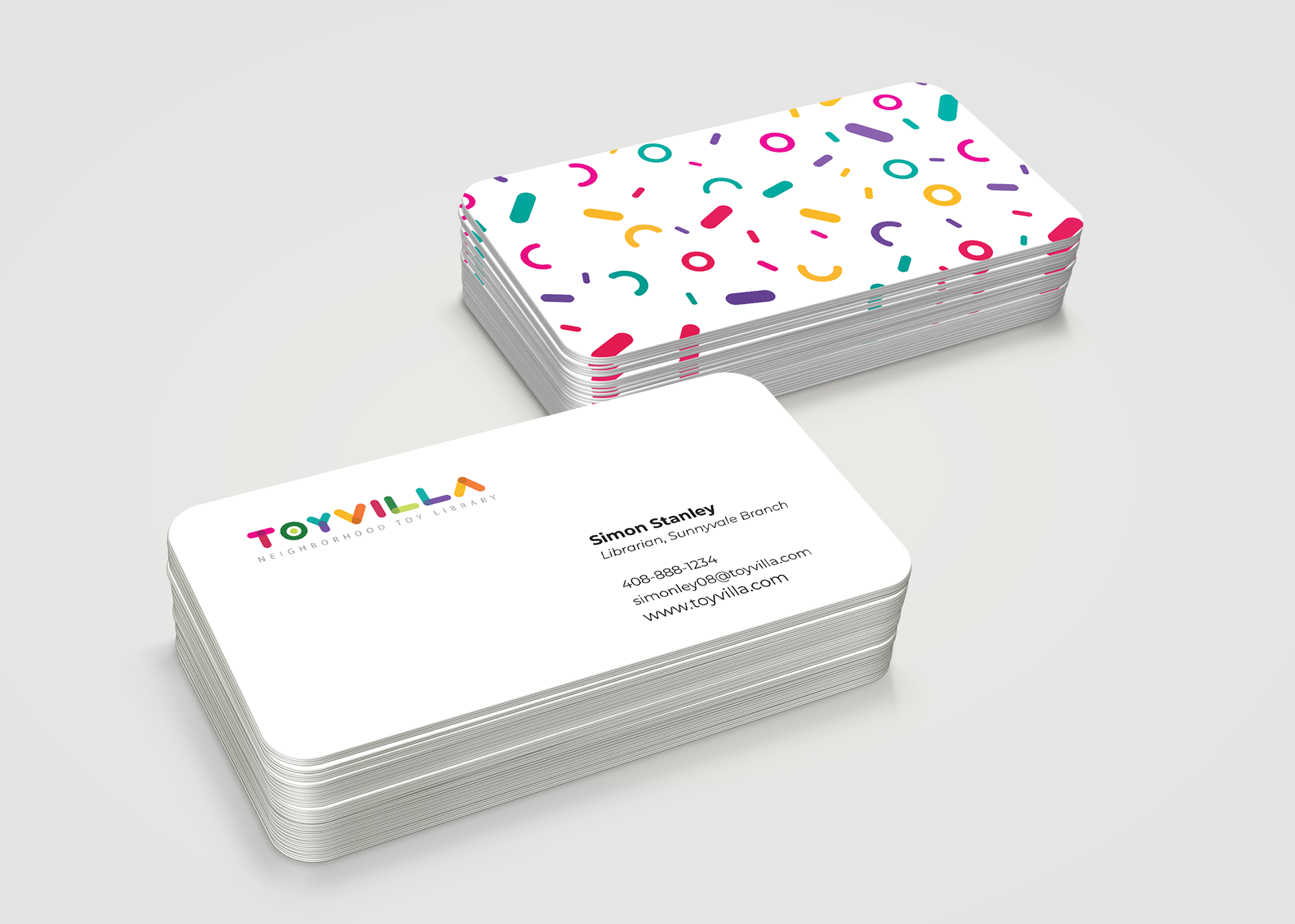 Library card front and back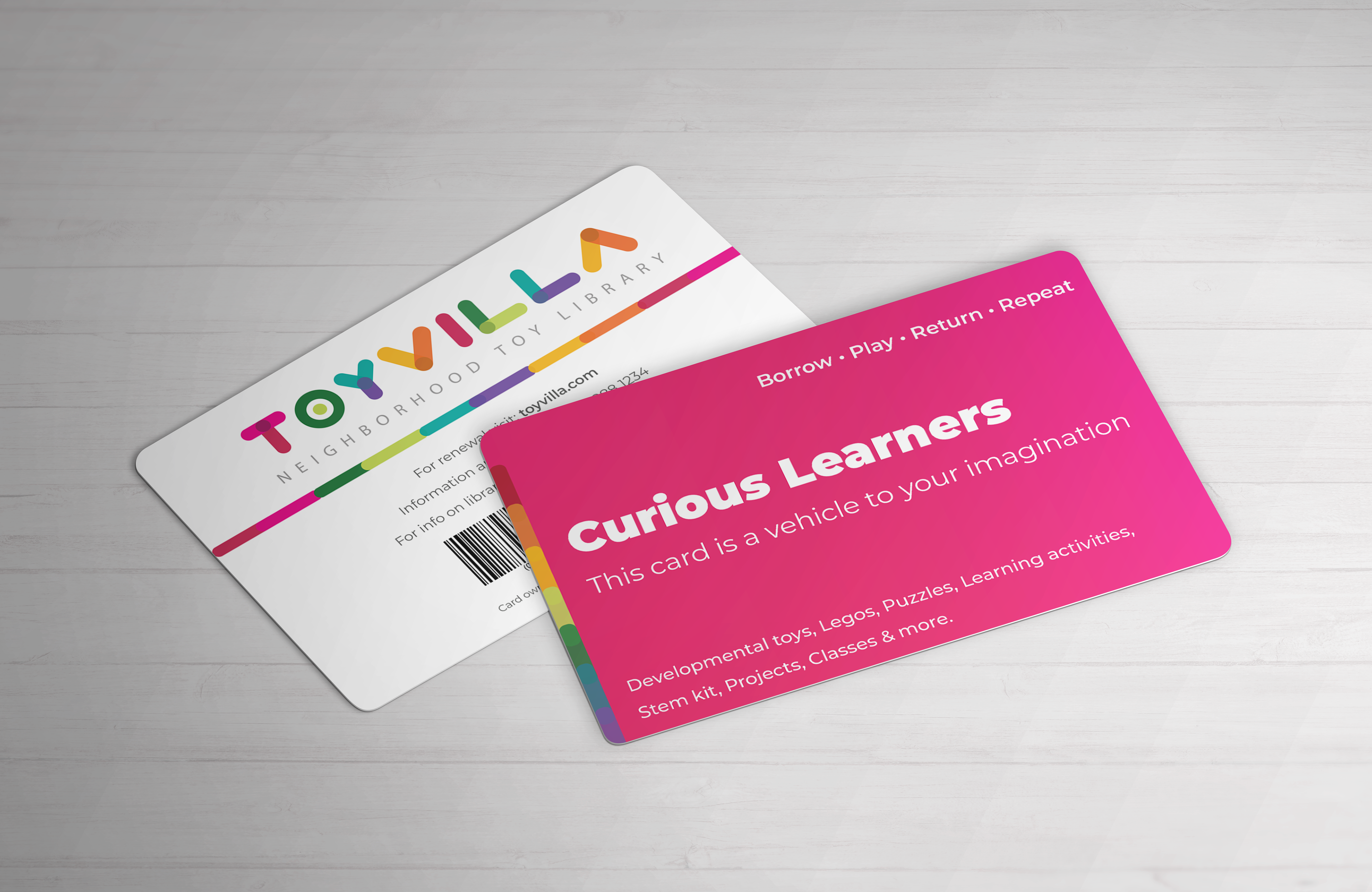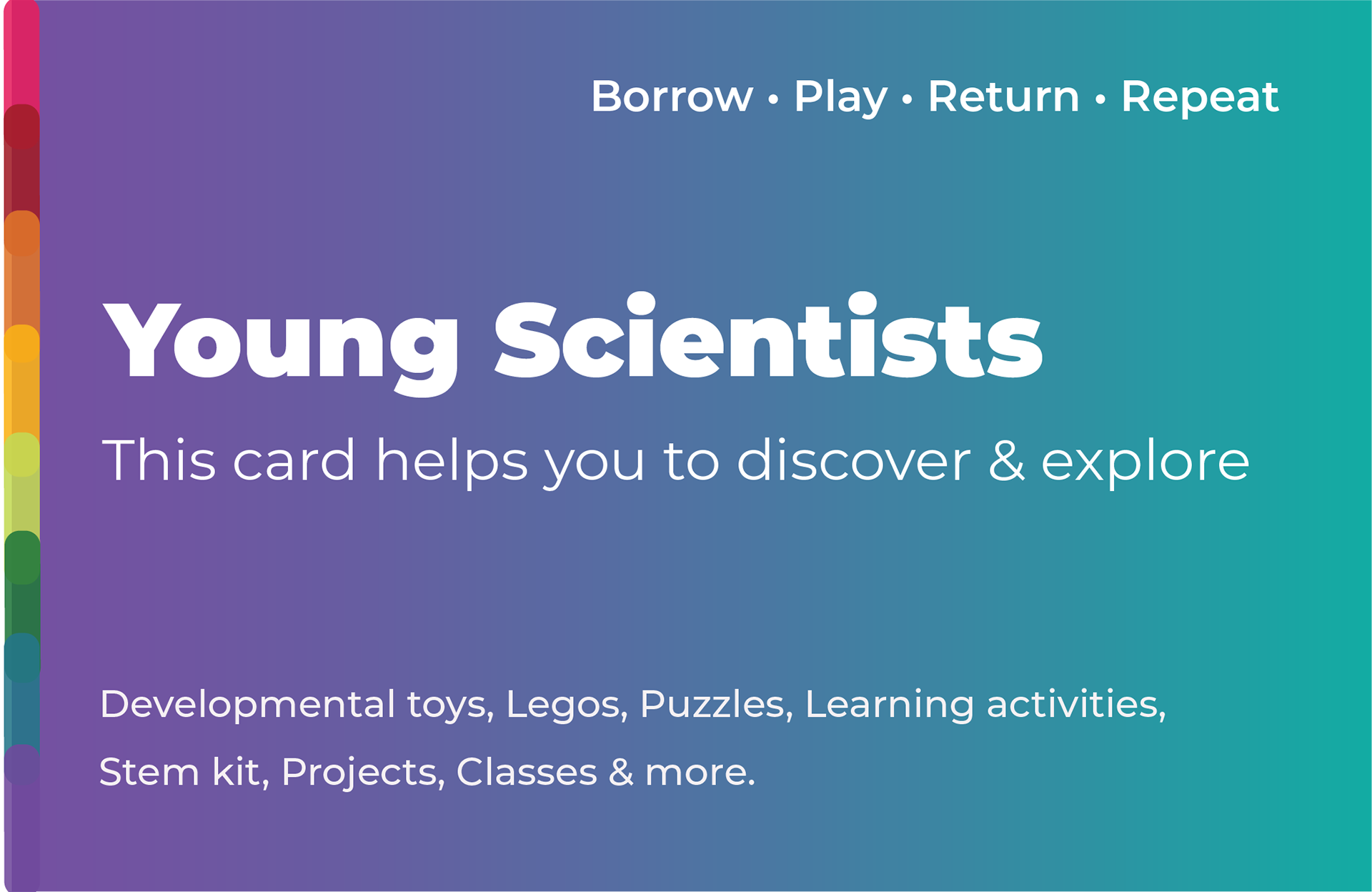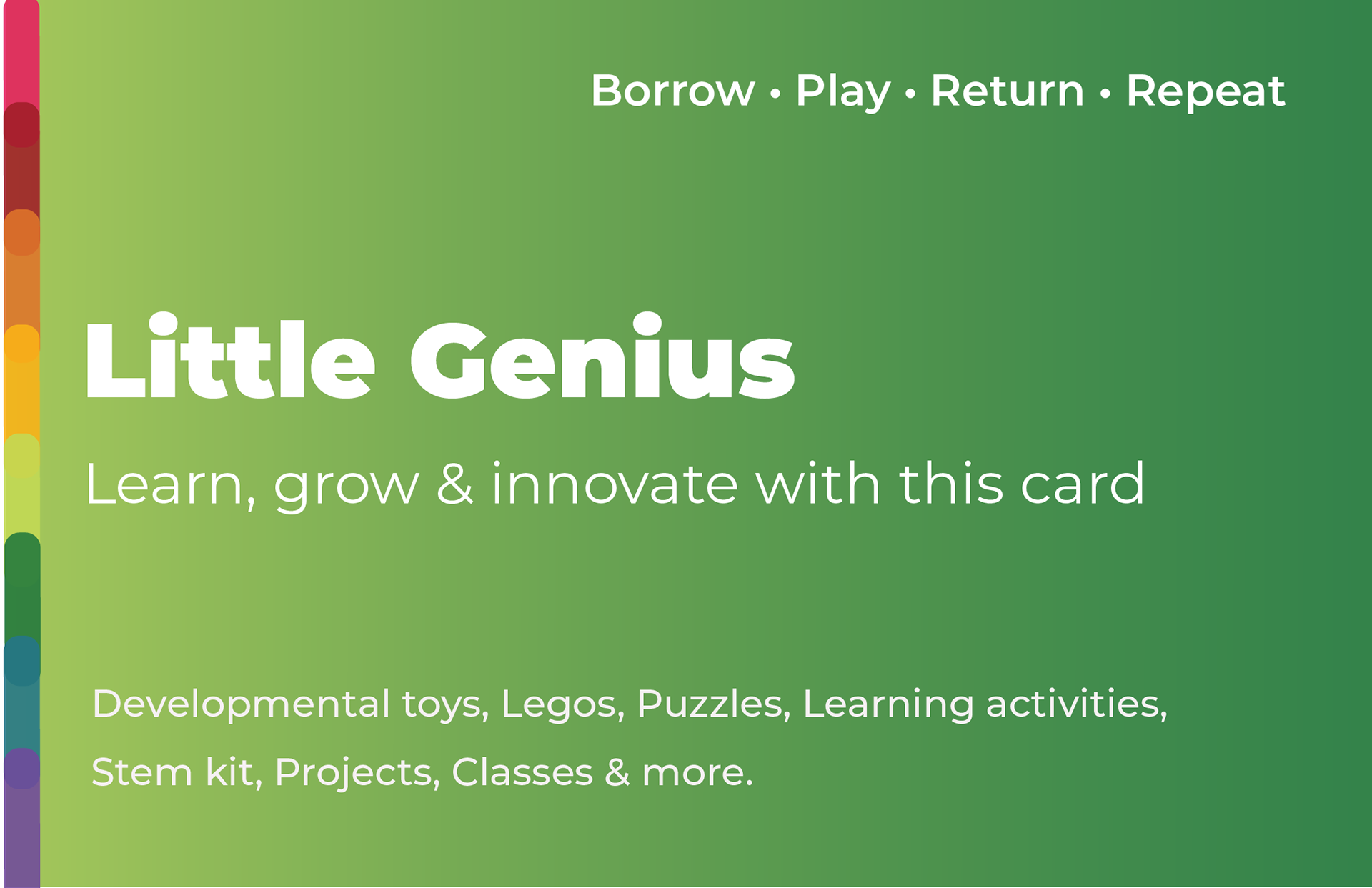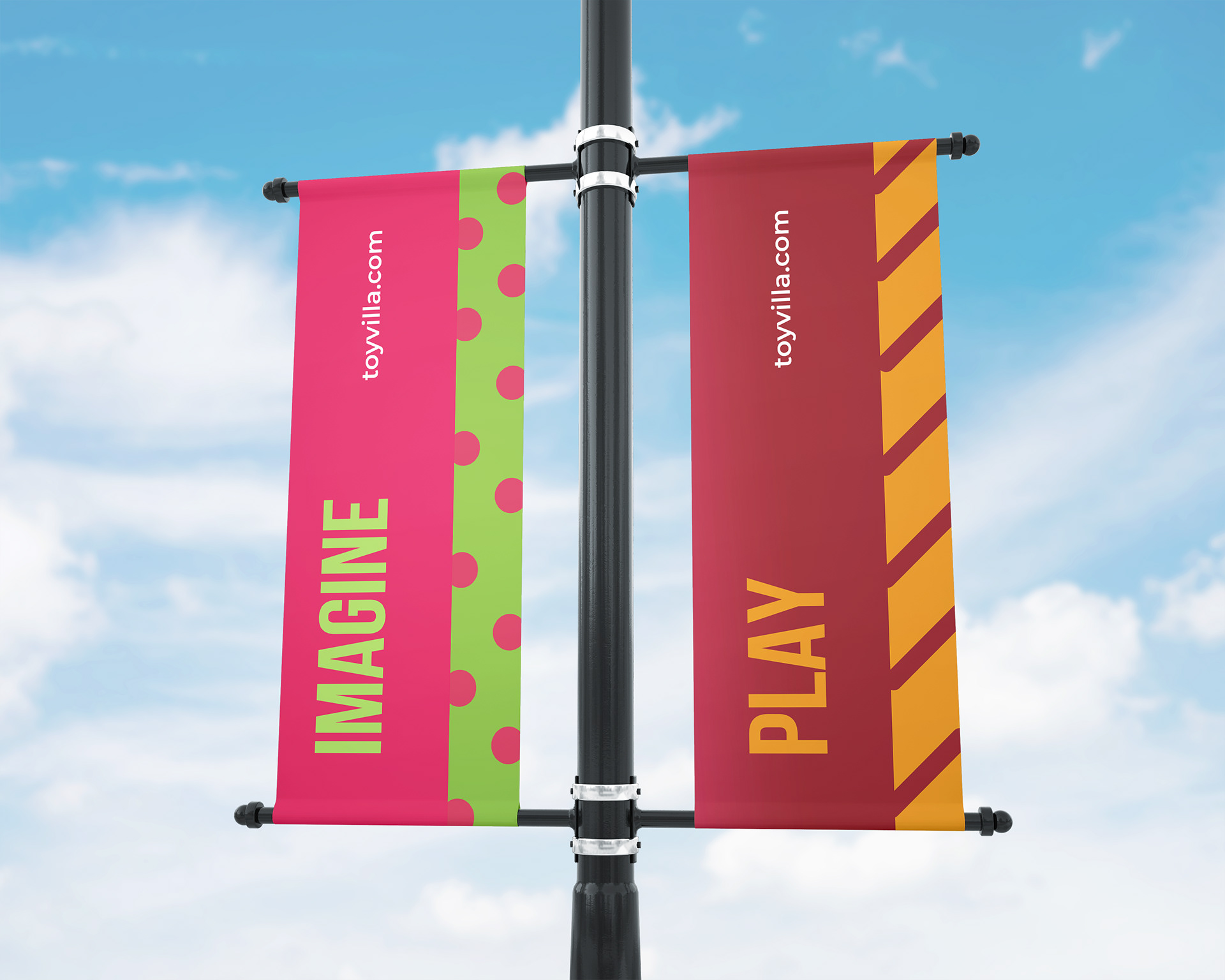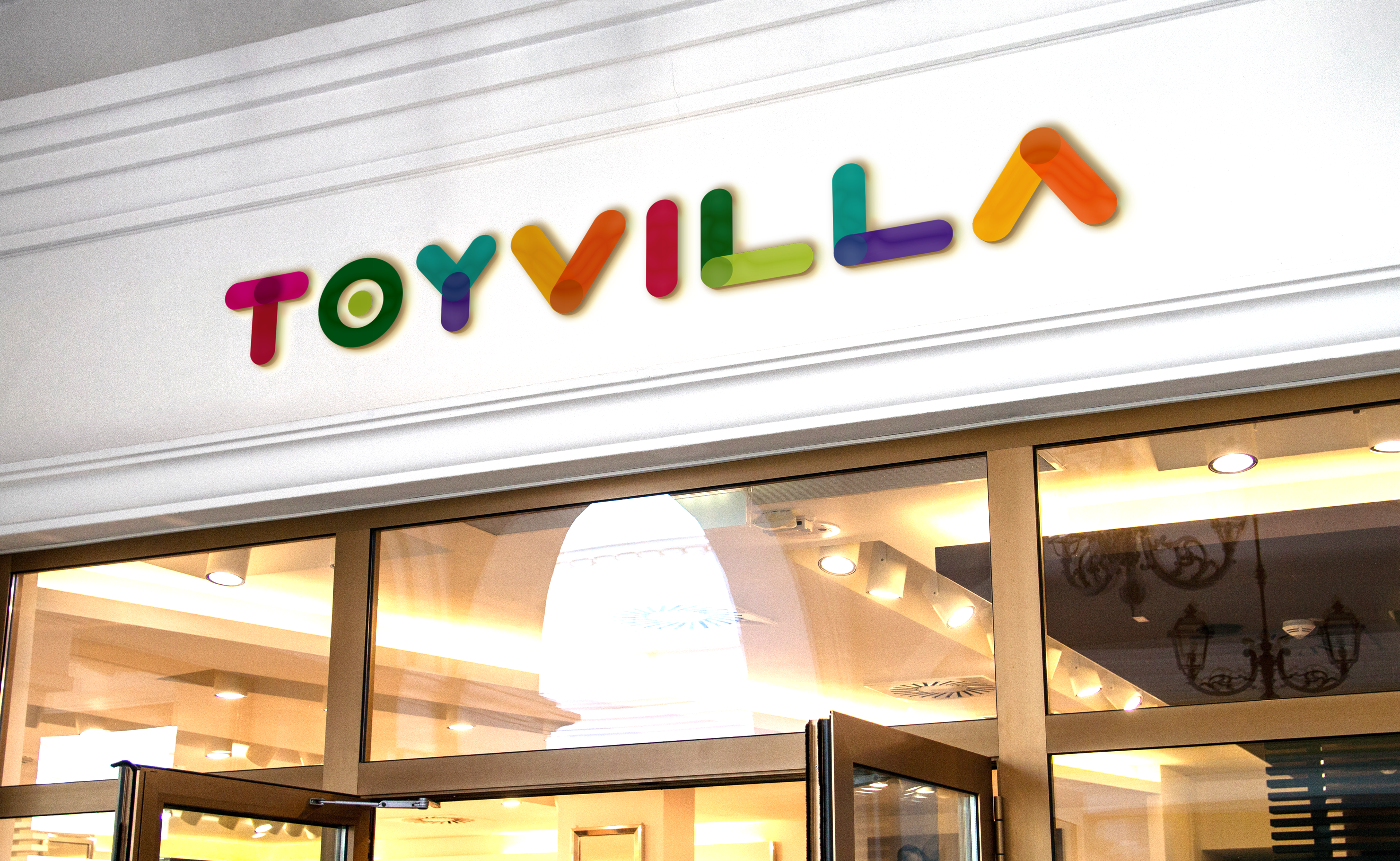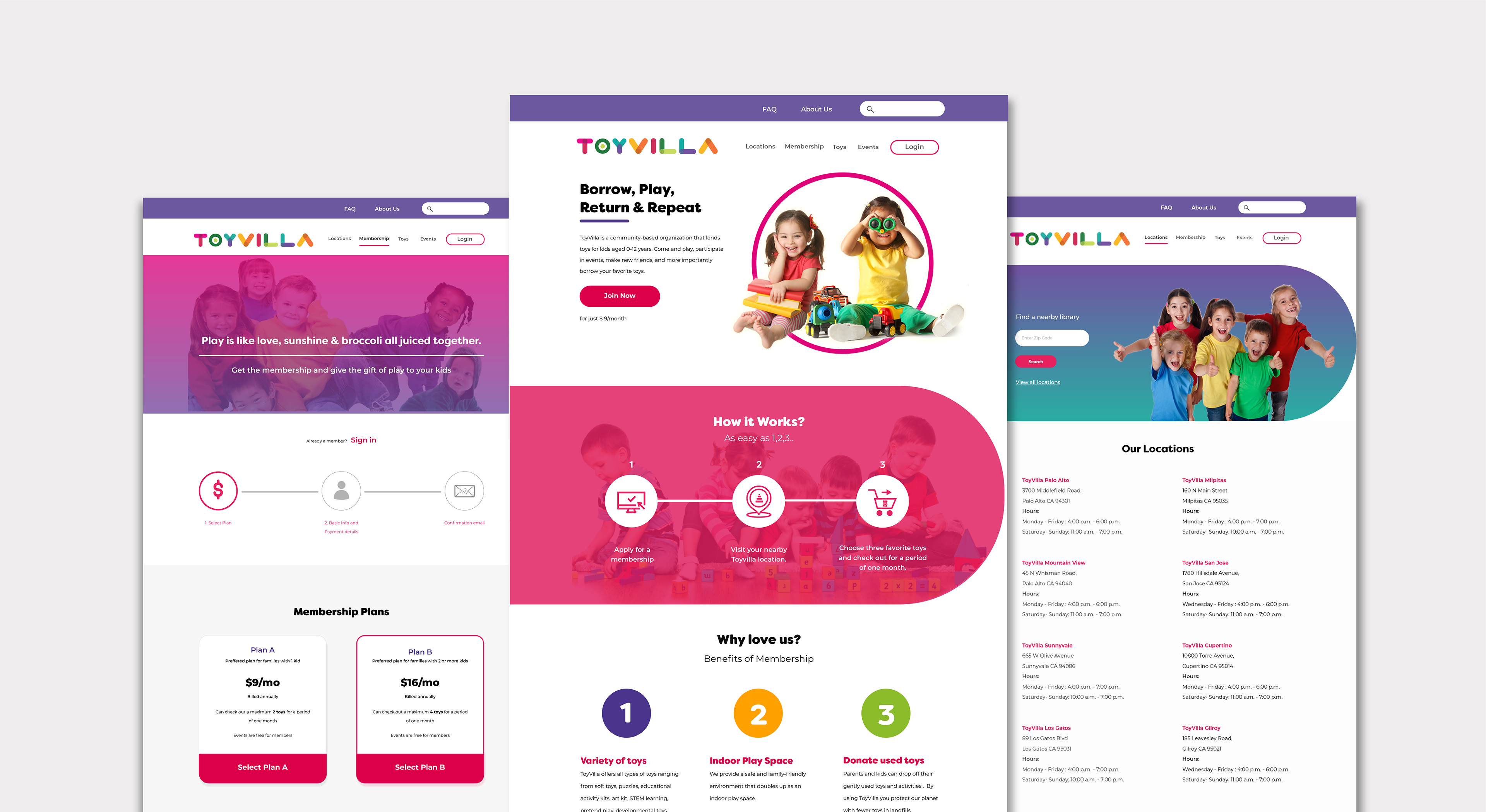 Working on a self-directed project gave me a chance to set goals for myself and taught me work ethics which will be valuable when working for an organization. This project also allowed me to explore more on the creative side.